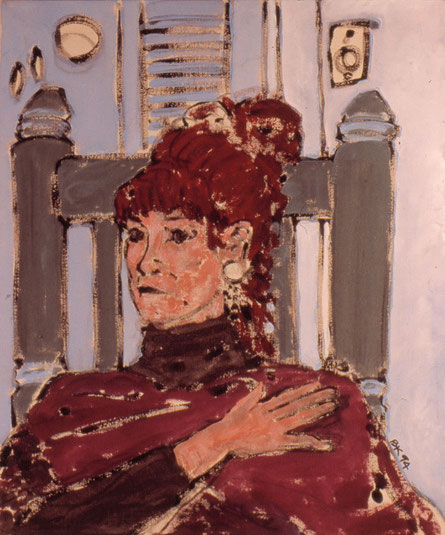 A year of posts and 398 paintings brings me to Lucy Keeper, "my queen". I love this portrait of
her.  It is rare to see her this settled and calm.
She is a ball of energy, creativity and inspiration. It is always intimidating to paint someone, or something, you are overwhelmingly invested in 
emotionally. Satisfaction is elusive. How does one paint a beautiful spirit? The face and body
can be measured and rendered but capturing the essence of a person is always difficult. She looks regal in her rocking chair, robed in her gaucho's serape.